Care of the Elderly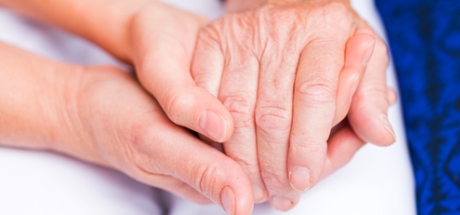 Our Care of the Elderly service consists of 3 Consultants, 1 Associate Specialist and 2 Specialist Nurses. The team cover the following wards;
Ward 10 Princess Royal Hospital – 28 beds
Ward 22 Royal Shrewsbury Hospital – approx. 15 beds (this is flexible to accommodate post stroke patients) and 20 further Rehab/Supportive Discharge Elderly Care Beds. The ward also supports specialist rehabilitation of patients with Musculoskeletal problems – either being conservatively supported or post-surgery.
Royal Shrewsbury Hospital
Dr Suzy Thompson, Consultant Geriatrician – Clinical Lead for Frailty
Dr Shu Ho, Consultant Geriatrician (supports orthogeriatrics)
Princess Royal Hospital
Dr Nigel Mike, Consultant Geriatrician
Dr Erica Capps, Associate Specialist
Key Info
---
Contact Us
Royal Shrewsbury Hospital
01743 261000 (Switchboard)
Princess Royal Hospital
01952 641222 (Switchboard)
---
Interested in working with us?
For more information about vacancies in the Trust please visit our Belong to Something website.
---
Associated Wards and Services
Ward 10 (Princess Royal Hospital)
Ward 21 (Royal Shrewsbury Hospital)
Ward 22R (Royal Shrewsbury Hospital)
Musculoskeletal
Stroke 
Specialist Nurses
Andy Griffiths – Parkinsons Nurse
Marie Hayward – Parkinsons Nurse
All of the consultants named above also offer Out Patient clinics across both hospital sites. Dr Thompson & Dr Capps have a special interest in Movement Disorders & Parkinsons.
The Trust Frailty Pathway and strategy is undergoing further development on both sites to enable quality care and support that avoids admission where possible and provides dedicated short stay admission where appropriate.
Frailty Team