Endoscopy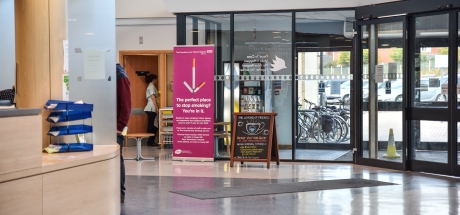 Welcome to Endoscopy Services at Shrewsbury and Telford Hospitals NHS Trust.
Medical endoscopy is the inspection of any internal part of the body using an optical viewing instrument.
The Endoscopy Department comprises of units at both the Princess Royal Hospital and Royal Shrewsbury Hospital. Both units carry out a full range of diagnostic and therapeutic endoscopic procedures for outpatients and inpatients. The units treat over 13,000 patients a year. The Shropshire Bowel Cancer Screening Centre is also based in the department where screening colonoscopy and flexible sigmoidoscopy are performed.
Procedures are carried out by Consultant Gastroenterologists, Consultant Physicians, Consultant Surgeons, Nurse Endoscopists and GP Practitioners.  All procedures and operators are closely monitored for quality, safety and patient experience according to the national JAG endoscopy standards.
There are 3 procedure rooms on each site with lists running daily in weekdays. Some lists also run on weekday evenings and at weekends.
Upper gastrointestinal endoscopy, ERCP (endoscopic retrograde cholangiopancreatography) and EUS (endoscopic ultrasound) are via the mouth into the gullet, stomach and small bowel; flexible sigmoidoscopy and colonoscopy are via the anus into the colon; bronchoscopy is via the nose into the lungs and cystoscopy is via the urethra into the bladder.
Below is a Youtube video of a patient's journey within the Endoscopy Unit.
RM Partners has produced an information video for patients scheduled for an endoscopy during Covid-19. It explains what will happen at their appointment, the measures healthcare services are taking to ensure their safety, and why it is important to attend.