Pre-Operative Assessment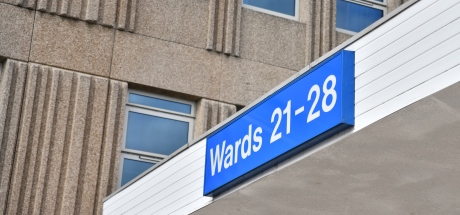 Welcome to Pre-Operative Assessment.
Pre-Operative Assessment has been performed in this country for many years, although not in its current format.  Pre-Operative Assessment in SaTH is a nurse-led service.
By assessing and optimising any pre-existing conditions in a timely manner many patients who were previously unsuitable for surgery can now be treated with much reduced risk.
Key Info
---
Contact Us
Princess Royal Hospital Telford
01952 641222 (Switchboard)
Royal Shrewsbury Hospital
01743 261000
---
Interested in working with us?
For more information about vacancies in the Trust please visit our Belong to Something website.
---
Associated Wards and Services
Pre-Op Assessment staff may refer to other healthcare professionals if necessary and patients with multiple health issues may be seen by a consultant anaesthetist during one of the anaesthetic clinics on either site.
At your assessment you will asked a number of health-related questions and any tests that are required will be done (ECG, Bloods etc) if necessary. Please note that your appointment time could vary from 1 – 3 hours, depending on your individual requirements.
You will also be given relevant, specific information regarding the risks and benefits of your surgery. Any questions you may have regarding your surgery can be discussed at this time.
You are encouraged to bring a family member or trusted friend along to your appointment as there is a lot of information to take in.
Both verbal and written information is given in order for you to discuss with your family and/or research further.
By giving you information regarding your surgery, you be better prepared with realistic expectations post-operatively, which in turn facilitates recovery.
Also, it is at your Pre-Operative Assessment where your suitability for day surgery can be identified, thereby helping to reducing hospital waiting times.