Speech and Language Therapy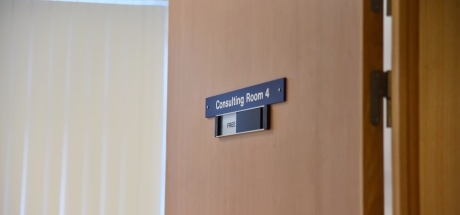 The role of the Speech and Language Therapist is to assess, diagnose and provide appropriate therapy to manage speech, language, voice and swallowing problems.
Speech and Language Therapists aim to maximise an individual's communication and swallowing potential through all possible means. Therapy programmes are designed to enable optimal function at all stages of a patient's journey from diagnosis to recovery or in some cases, palliative care.
The Speech and Language Therapy Service provide a comprehensive service to the Royal Shrewsbury Hospital, Princess Royal Hospital, Robert Jones & Agnes Hunt Hospital and to all of the outlying community hospitals including; Whitchurch, Bridgnorth, Ludlow and Bishop's Castle. We also provide outpatient clinics throughout the county and home care visits where necessary.
Inpatient swallowing assessments require a written signature from a qualified member of the hospital multidisciplinary team (with the exception of patients covered by the stroke care pathway).
Key Info
---
Contact Us
Telephone
01743 261000 (Switchboard)
RSH 01743 492556 (Direct dial)
PRH 4169
For Community referrals please contact 01743 261153
---
Interested in working with us?
For more information about vacancies in the Trust please visit our Belong to Something website.
---
Associated Wards and Services