Palliative Care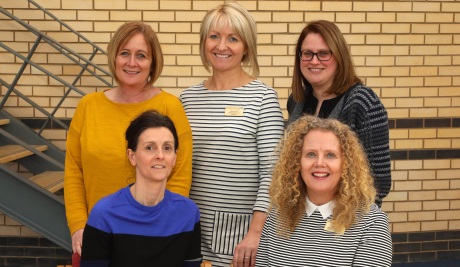 Palliative care is an approach that aims to improve the quality of life of patients and their loved ones who are living with a life-limiting illness, and is delivered by your hospital doctor and nurses, and other professionals.
The Hospital Palliative Care team at Shrewsbury and Telford Hospitals NHS Trust works across both hospitals. We provide specialist advice and support to people living with a serious illness who are currently staying in either the Royal Shrewsbury Hospital, or the Princess Royal Hospital in Telford.
In-patients who might benefit from the service can be referred to the hospital palliative care team by any healthcare professional, carer or community team. We can be involved in a patient's care from the point of diagnosis or at any point throughout their illness, not just at the end of life.
The Hospital Palliative Care team works closely with medical and surgical teams as well as Severn Hospice, which part funds the team. By providing a cohesive service patients are able to access the best possible care and support during what can often be a stressful time.
We recognise that emotional, family, financial and spiritual worries might just be as important to you as physical problems.
If you need on-going support through a specialist palliative care team on discharge from hospital, a referral to Severn Hospice will be discussed with you.
Aims of the service
To provide advice and support across both hospitals to patients living with a life-limiting illness, regardless of diagnosis.
Assist the ward teams to identify your needs and plan appropriately.
Help with the management of your symptoms.
Support you during your stay in hospital
Offer practical suggestions to help you do the things that are important to you
Maintain your personal choice and assist you in achieving your preferred place of care
Liaise with the wider multi-professional team to provide quality care for you and your family
What is end of life care?
The term 'end of life care' refers to the care people receive in the last days or few weeks of life.  End of life care looks at the physical, emotional, social and spiritual aspects of care and will be adapted to a person's needs. A number of health and social care professionals may be involved in the care being given at end of life depending on the person's needs. For more information please visit the end of life care page.
How we work
The team consists of 1 Palliative care Consultant who works across both sites and a team of 4 hospital specialist palliative care nurses, who provide high quality and effective specialist palliative care to in-patients of Shrewsbury and Telford Hospital.
The Palliative Care Clinical Nurse Specialists are available Monday to Friday, 9-5pm. The palliative care consultant attends both hospitals Tuesday – Friday, with sessional support from other palliative care consultants from Severn Hospice. Healthcare professionals can access out of hours advice from the consultant on call via Severn Hospice.
The team see patients for individualised symptom control, complex psychosocial care, liaison with other palliative care services and end of life care for patients with life limiting disease.
Our involvement is based on an initial assessment of needs that we aim to complete within 2 working days from referral.
We work in partnership with the referring health care professionals and the multi-disciplinary team to provide high quality care but do not take over the patient's care completely.
Patients who need palliative care at home are then referred to the community palliative care team once discharged from the hospital, for ongoing support.