Ward 22 Antenatal
---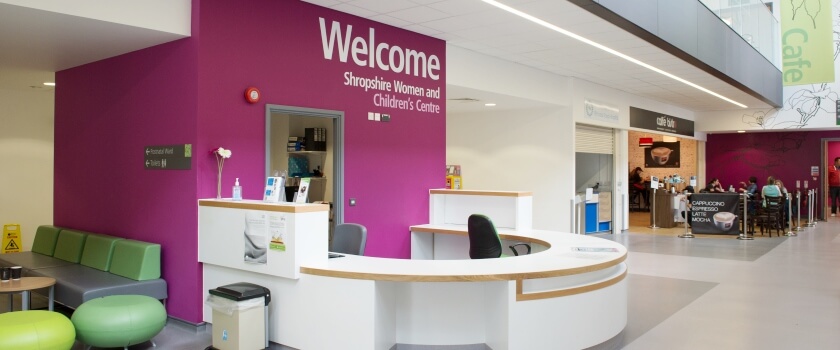 Welcome to Ward 22 Antenatal.
Our ward, which is made up of 2 bays and 5 en-suite siderooms, is here to look after women before delivery. Our patients normally stay for a varied amount of time depending on their needs, and for many different reasons such as being induced or being unwell during pregnancy.
The ward is always staffed with at least 2 Midwives and 1 Women's Services Assistant at all times, and has facilities such as a large assisted bath for relaxation and a suite for reflective thinking if needed.
When visiting us at the ward we politely ask;
That no children come on to the ward apart from siblings.
That you make sure mobile phones are on silent.
You avoid bringing flowers onto the ward due to hygiene reasons.
Visitors avoid sitting on patient beds.
There are no more than two visitors at a bedside.
Chairs are put away at the end of each visit.
Hand rub that is located on the main ward door is used when entering and leaving the ward. This is an important infection control measure.
If you are admitted to one of our hospitals and would like some guidance about your stay, please visit our staying with us page.
Patient Comments
Oct 2017 – Can't praise all the staff at maternity enough who all went far and beyond their duty of care to ensure my daughter had a safe delivery. Thanks to the doctor who spotted complications and rectified them speedily with assistance from all the rest of staff no words adequate enough to express my thanks for taking care of my daughter and the safe delivery of my beautiful granddaughter, x
April 2017 – Fantastic service, all staff professional and supportive. I was fully informed of decisions and choices available. [..]What a brilliant centre for women, offering an excellent choice. I would highly recommend Telford as a birthing choice for women.
October 2017 – Maternity unit, both antenatal and post natal are amazing. So supportive.
Key Info
---
Contact us
For general enquiries please contact
Tel: 01952 565922
---
Location
Princess Royal Hospital, Telford
---
Key Staff
Ward Manager: Michelle Powell
Matron: Jill Whitaker
---
Visiting Times
Partners 9.00am-8.30pm
Other 2.30-4.30pm | 6.30pm-8.30pm.
Please note: visiting with children is strictly siblings only. No Other Children under 16 are to visit during inpatient stays. 
In exceptional circumstances, visiting times are somewhat flexible. Please speak to a midwife if you need to visit outside of the designated hours.
---
Associated Services
Fertility 
Maternity
Neonatal
Paediatrics (Chilren's Services)
Women's Services (Gynaecology and EPAS)